Overview
CC delivers a cyber career by targeting the core cyber security courses of a masters level program. Thus, it fills the gap between education and training. While it is easier than a masters, it is much more than a training. The program is given entirely online with extensive help from our cyber experts. It is a mix of live lectures, archived media and texts, projects, and live interaction with our experts. It opens the door to cyber motivated people who want a career start or reboot.
Career paths
The courses are designed to comply with National Security Agency/Department of Homeland Center of Academic Excellence for Cyber Defense Education - NSA/DHS CAE-CDE ( National Centers of Academic Excellence (nsa.gov)) Knowledge Unit (KU) and Learning Unit (LU) mapping in mind.
Some job Titles:
Information Security Analyst
Security Systems Administrator
Courses
| Code | Description |
| --- | --- |
| C001 | Security In Computers- Attacks, Software, Operating Sys, Data Base |
| C002 | Network Security – TCP/IP Network, 20 Critical Controls, Design |
| C003 | Cryptography – Encryption, Hashes, Web Security, VPN,CreditCard |
| C004 | Security Management – Risk Mgmt, Supply Chain, Legal & Ethical |
| C005 | Bootcamp 1– Applications with C001 and C003 |
| C006 | Bootcamp 2 – Applications with C002 and C003 |
Six Courses to completion C001 – C006
Fast Track Program in 24 weeks, with 2 Consecutive Full Semesters
Slow Track Program 48 weeks with a break in the middle
Build your own track on your own schedule
Please click on our PDF for a list of promotional, review, audit, and live courses and tuition. Live courses below
Schedule
A comprehensive schedule displaying the timeline, topics, and assignments of a particular course offered on a website
| Course | Time | Date |
| --- | --- | --- |
| C001 | Mon 6:00 pm - 7:00 pm | Jun 17 - Jun 17, 2024 |
Schedule an Appointment
Click here to schedule an appointment with our Director. See if this works for you. Free, no strings
Admission requirements
Below is a list of admission requirements that must be met in order to become eligible to enroll in our course
Qualifications
4 year College Degree from an accredited Institution or equivalent life experience
Background
Basic Computer and Network Skills
Sciences preferred, others with permission
Probability & Statistics a plus
Tuition
Make an initial deposit of 50% to secure your seat, then pay the remainder of your tuition within 8 weeks into the course.
C01 - Intro to Cyber Security - $3,000
C02 - Cryptography $3,000
C03 - Network Security $3,000
C04 - Risk Management $3,000
Each Course can be taken individually for 3k or complete the total program for 18k
Note: Please note how long each course takes individually as well as the entire completed program.
Testimonials
What they are saying about us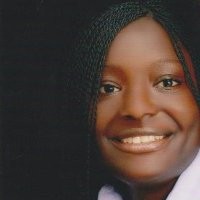 Abiola Odesanmi
Technology Planning, Testing, and Readiness/ Technology Disaster Recovery specialist

Dr Dean is an exceptional teacher with a keen ability to explain complicated information and concepts to enable his students to gain a proper understanding. This is possible because of his mastery of so many subject areas of Engineering and Cybersecurity, and his wealth of industry experience working at the NSA. He also is able to discover and draw out potential from his students, as he did for me. I studied under him at the graduate level and was incredibly fortunate to have done so as I gained so much from the experience. Dr Dean piqued my interest in encryption and cybersecurity, supported me in my research project and encouraged me to take it even further. He also initiated and developed the Cybersecurity program at the university which is no small feat. Dr Dean is kind, cares genuinely, is very approachable, and is someone you want on your side. I have kept in touch many years later and consider him a great mentor.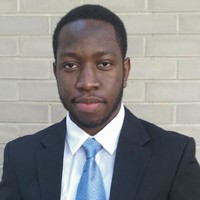 Felix Shonubi
Senior Associate at JPMorgan Chase & Co

Dr Dean has decades of real world experience in cyber security as a professional and also as an educator and researcher. He draws on his industry experience with relevant examples and case studies in his classes which make them engaging and impactful. He sparked my interest in cyber security after I took one of his classes and I ended up working as his research student and eventually got to present a research paper with him at a conference in Vegas! He has always been approachable and willing to help his students and will always be a student favorite.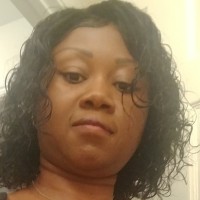 Daniele Manikeu
Engineer at Naval Sea Systems Command (NAVSEA)

I have been Dr. Dean's student during my undergrad, graduate studies, and at times when | just need an expert's opinion. He's very knowledgeable in different areas of Electrical Engineering and Cyber security; combining his teaching experience with his prior work experience as SME at the NSA. Dr. Dean makes sure that each of his students gets valuable lessons and quality learning experience by targeting each student weaknesses and work individually with her/him to a very satisfying level. His students' success is his personal goal; regardless of their academic level, Dr. Dean will develop a strategy to accommodate each student's goals and needs. If you care about quality teaching, Dr. Dean is the instructor that will transform your life and make you successful. Most of my classmates keep him just one email away.